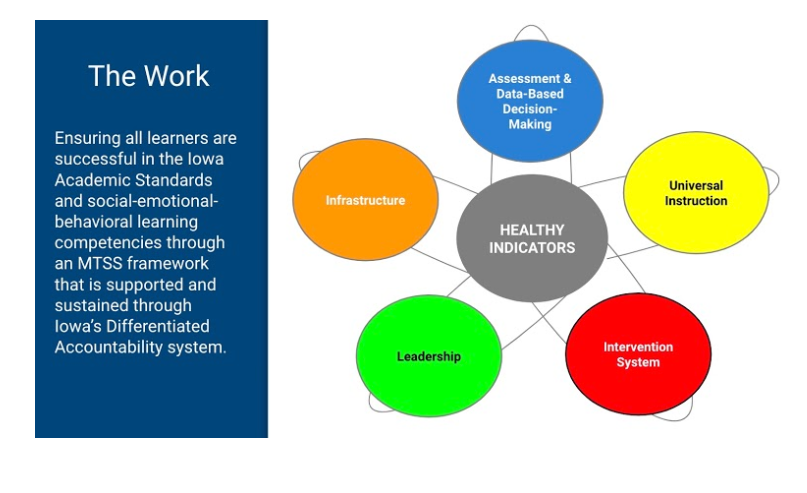 Every Student Succeeds Through MTSS
Brad McCloskey
Monday, January 14, 2019
Davis County Middle School recently received a Targeted Status from the State of Iowa's Department of Education through the Every Student Succeeds Act. Davis County Middle School leadership will be assessing their instructional effectiveness of what is known as Multi-Tiered Systems of Support or MTSS. What MTSS is, simply, is an acronym that Iowa has adopted to ensure that every student has access to the appropriate grade level core curriculum and the appropriate supports needed to succeed and grow as a learner in that curriculum.
Click here to learn more about what Davis County Middle School is doing to ensure high levels of learning for ALL students.
Please click here to learn what curriculum and standards your student should be learning by subject and by grade level.
Please contact Mr. McCloskey with any questions or concerns you may have.