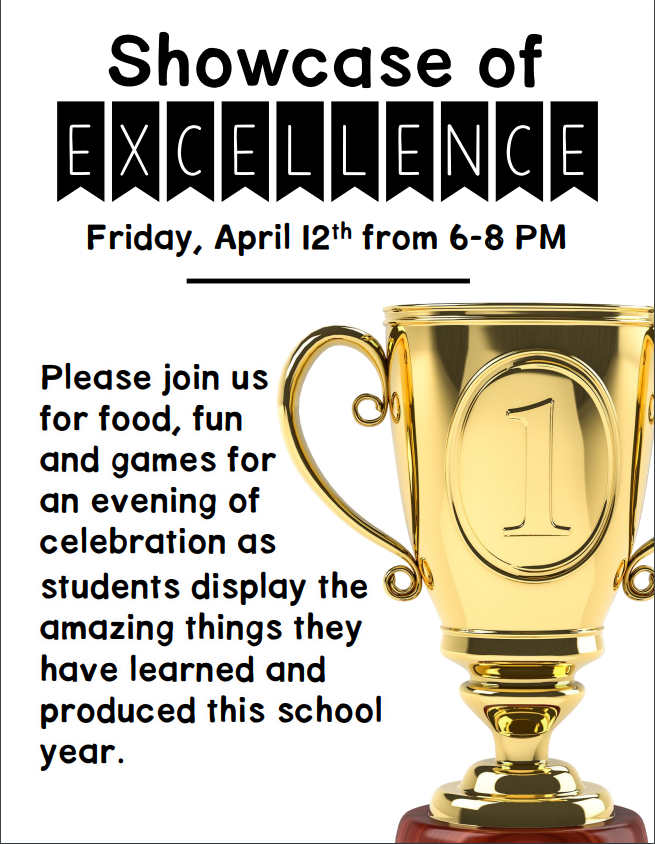 "Showcase of Excellence"
Brad McCloskey
Friday, March 29, 2019
DCMS Family,
On Friday April 12, plan on celebrating with other DCMS community members and students at the first annual event entitled "The Showcase of Excellence" where students will display the amazing things they have learned and produced this year. As a system, we put a lot of focus and attention on our sports/clubs and extracurriculars etc. yet far too often we forget to celebrate why we actually exist - LEARNING.
Plan to join us for food, fun and games as we celebrate and display our learning at our "Showcase of Excellence" from 6-8 p.m. on Friday April 12 here at DCMS.
Thanks for all you do!