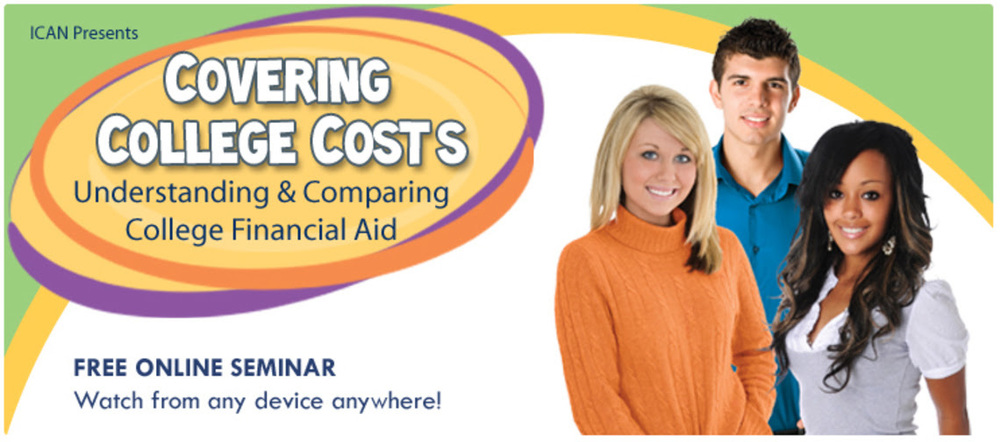 Financial Aid information from ICAN
Marla Wilfawn
Monday, July 20, 2020
Covering College Costs: Understanding & Comparing College Financial Aid Perfect for Class of 2020 or 2021 and parents
Wednesday, July 29 at 1 pm - Register
Completing the FAFSA is an important step for students in the college-going process, but what happens after you hit submit? What are the next steps? In this webinar we will explain the pieces of a financial aid package, how packages are put together, and how to compare one package to another. We will also discuss financial aid comparison tools and the importance of creating a college budget.
This event will also be livestreamed on the

ICAN

Facebook page.