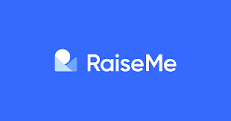 Create your Raise.me account for $$
Marla Wilfawn
Thursday, January 24, 2019
With the RaiseMe program, Davis County students will be able to earn performance-based scholarships grades 9-12 from nearly 300 colleges (and counting) including the University of Iowa, Luther College, Drake University, Cornell College, Buena Vista University, Briar Cliff University, and Grand View University. These scholarships are redeemable when students ultimately attend college.
Colleges on RaiseMe award scholarships for both academic and extracurricular goals, such as taking advanced courses, having perfect attendance, earning good grades, performing community service, and demonstrating leadership.
Go to raise.me and create your account today!!