Quick reminder...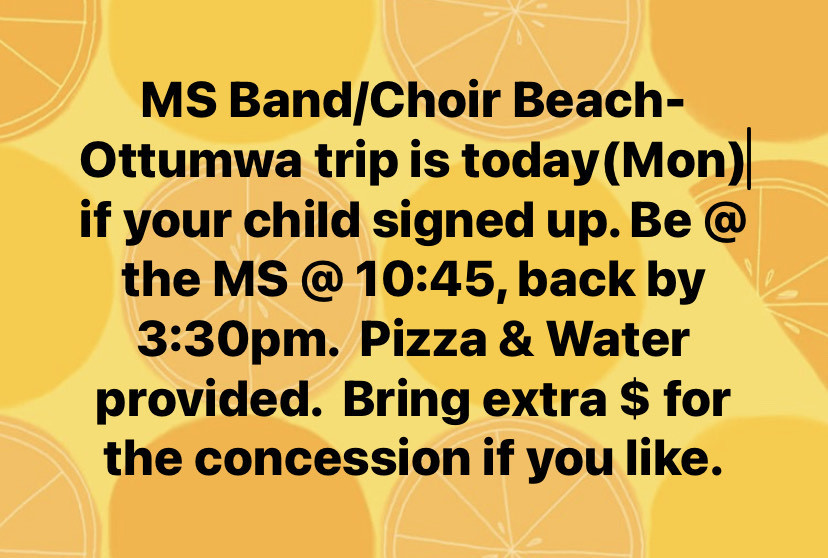 Dear DCMS Parents & Guardians, First of all, we made it to Summer Break! It's that time of year when the temperatures get warmer, homework disappears, and kids get ready to enjoy a break! Summer is also a perfect time to help your student reflect on their school year and engage in camps and other opportunities to continue to develop their leadership and citizenship skills as they grow and mature. This summer, DCMS will again be hosting FREE Leadership & Learning Summer Camps designed to help MIDDLE SCHOOL students develop leadership/team-building skills and have several project-based learning experiences. Teamwork teaches essential communication and social skills, such as active listening and effective speaking. When working as a team, students learn how to listen to their leaders in order to perform their individual roles. Students also learn how to listen to one another in order to function as a cohesive unit. Teaching these necessary skills will help us set our kids up for a positive future. Here are a few highlights of what your child will be able to participate in during camp: Our very own "Amazing Race" "Orienteering" Capture the Flag Mini goalball battleship Scooter basketball And More! Camp dates are set for July 7-8 & Aug 4-5 from 8-11:30AM. Camps will take place primarily on school grounds. Lunch will be provided by the school or students can bring their own lunch. We really hope to see your child there! If you would like to sign your middle school child up for one of these summer leadership camps, please fill out this following Google Form by Friday June 23 -
https://forms.gle/qEyFCdCijvR6Vzti7
Have a great summer! #DCPRIDE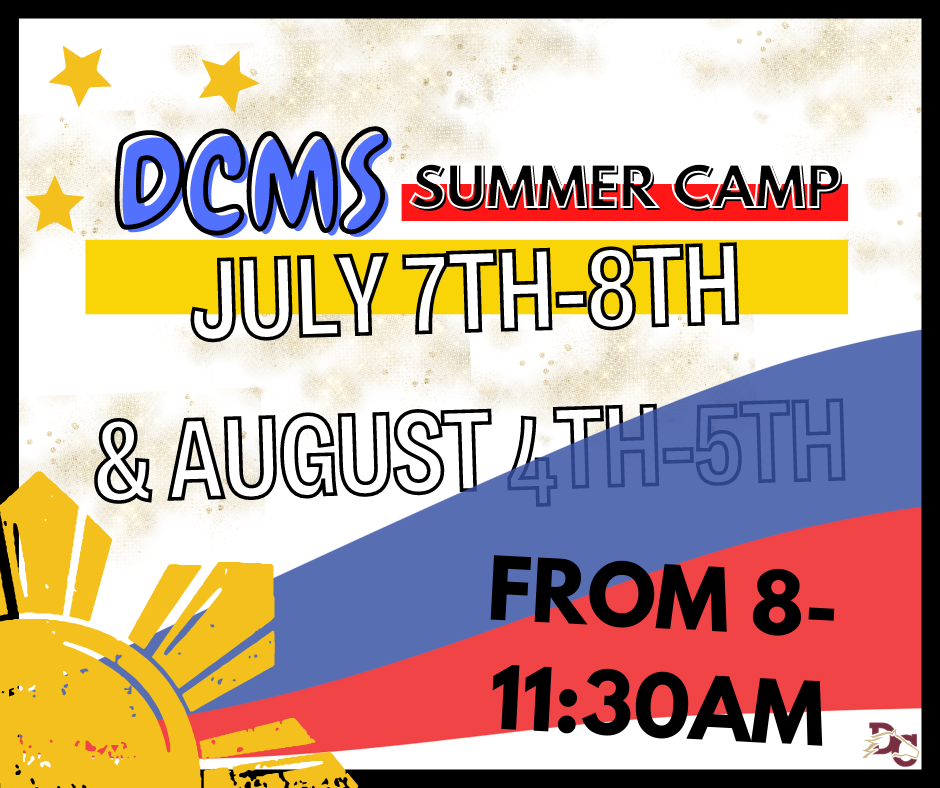 Summer Food Update! The facility maintenance scheduled for today has been postponed to Thursday, June 2. Due to this change, school buildings will now be closed on Thursday. The Summer Food program will distribute two meals on Wednesday, June 1 to accommodate this closure.

Digital Detox... There are many things in this fast paced world adults disagree on. One thing that is rarely argued, is that we are raising teens in a world that is unfamiliar to us. Our students have fingertip access to any video ever created, any photo ever captured, to world history, current events, scholarly articles and "creepy pasta". According to Medical News Today social media and mobile devices may lead to psychological and physical issues, such as eyestrain and difficulty focusing on important tasks. They may also contribute to more serious health conditions, such as depression, the overuse of technology may have a significant impact on developing children and teens. The power to change this growing problem is possible if we have meaningful conversations with our teens. DCMS has put together some great conversation starters for you and your teen(s): -Remind your teen that you are not "just taking their phone" at night. You might tell them the reason for this is because, the blue light from devices and screens can make it harder to fall asleep. So, you are wanting to reduce blue light exposure from your phone or computer before bedtime to allow for a better night's sleep. Try encouraging a relaxing activity before bed instead. -Set goals and priorities. Adults can go into the settings on their students phone/device and check their "Screen Time", the device should generate a "Daily Average". According to the AACP, Children and adolescents spend a lot of time watching screens, including smartphones, tablets, gaming consoles, TVs, and computers. On average, children ages 8-12 in the United States spend 4-6 hours a day watching or using screens. - Balance. Devices do not have to be "all or nothing". Set goals/boundaries and follow through with those expectations. The recommended amount of healthy screen time for teens is 2 hours a day. -Be Mindful. Are the adults in your teens life, contacting your teen when they should be learning? At practice? Focusing on a task? etc. Find alternate ways to communicate with your teen. For example, when they are in school you can let your teen know that if you need them you will call the office instead of texting/calling their cell phone during school hours, so you don't distract them or their classroom. "Detoxing" from digital devices is often seen as a way to focus on real-life social interactions without distractions. DCMS challenges all the adults reading this post to make a plan for how you are going to handle devices in and outside of your home. Make sure your teen is a part of this conversation and that the expectations and consequences are clear. Allowing the 2022-2023 school year to be the best that it can be! Have a great Summer everyone! Take time to enjoy real life relationships, interactions, and the outdoors!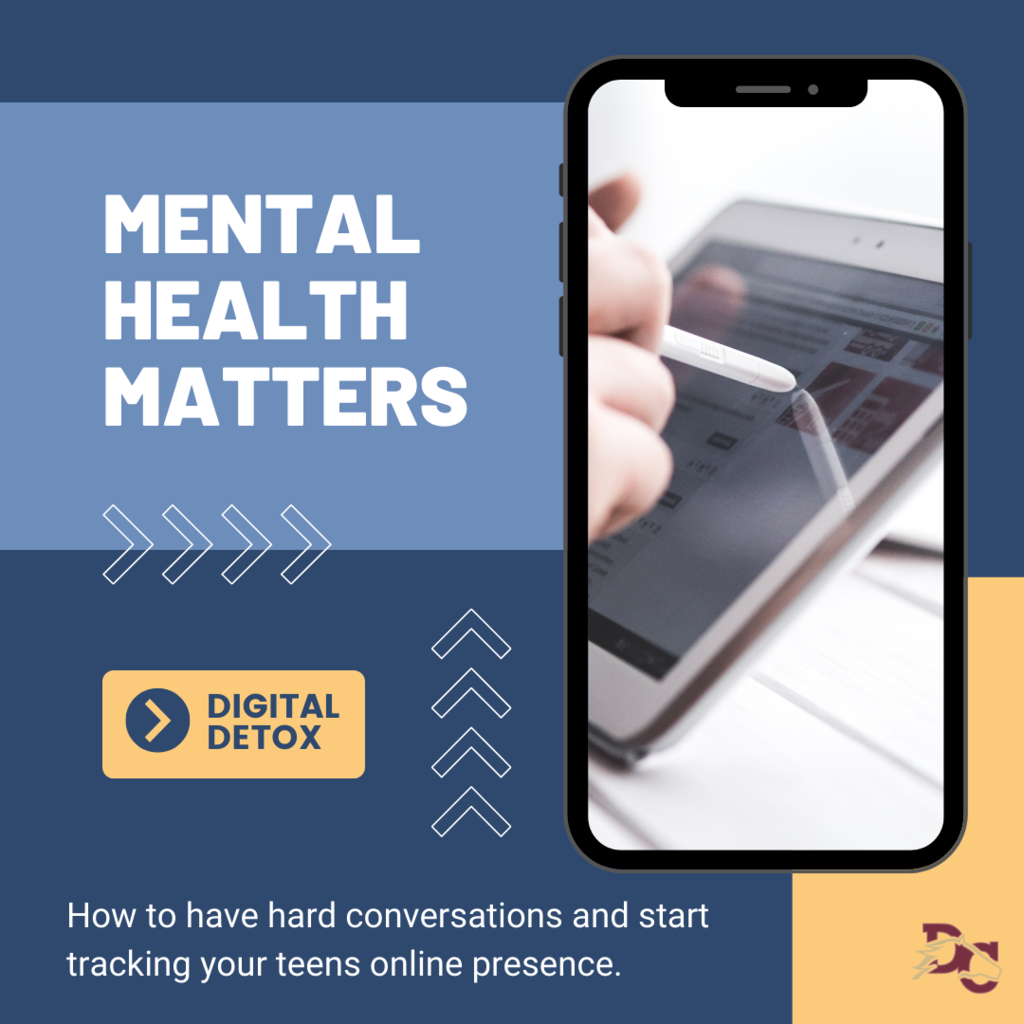 Summer Food Update! Due to facility maintenance on Tuesday, May 31, the Summer Food program start date will now be Wednesday, June 1.

Attention 7th Grade Parents!
There are still openings available to receive a free backpack, school supplies and shoes for your kindergarten - 6th grader! Sign-up here👉
https://forms.microsoft.com/r/2i5uZfBihV
Don't wait.... deadline is May 27th!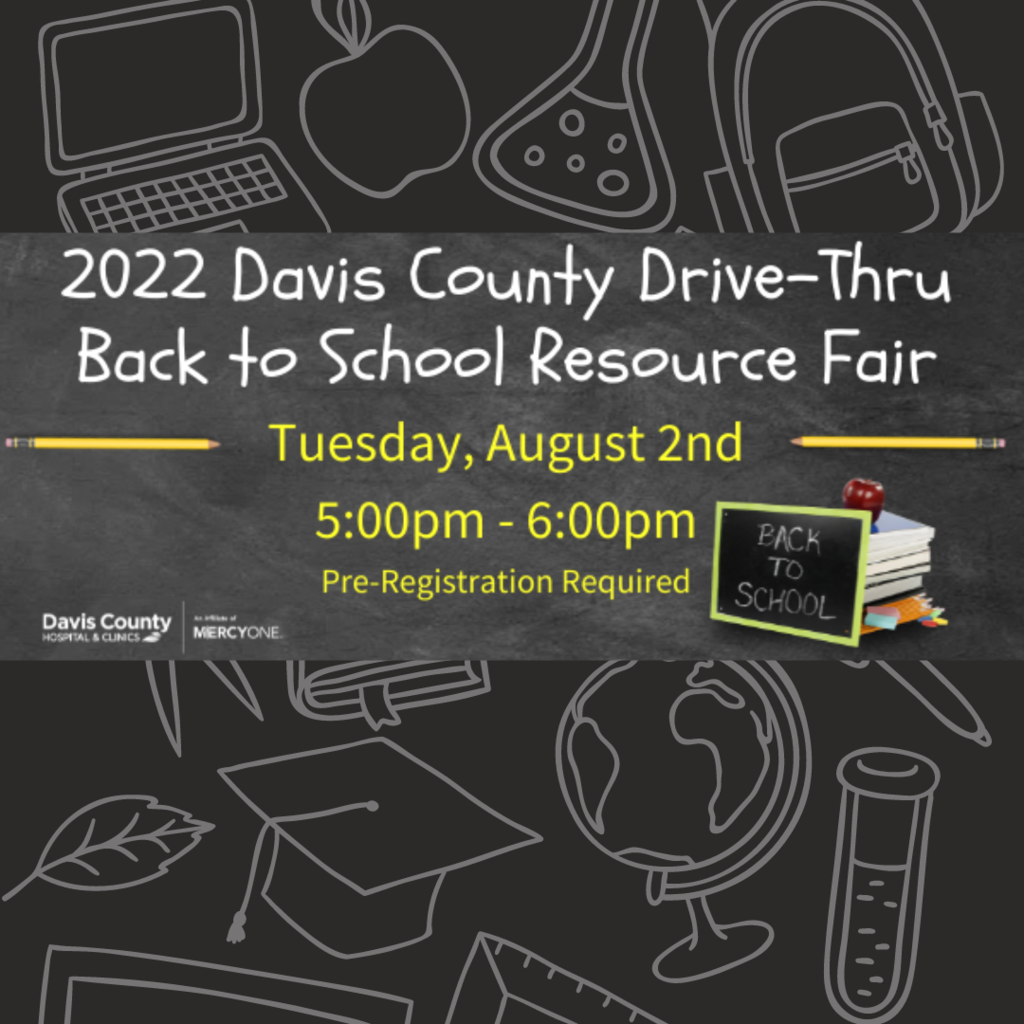 Attention 6th Grade Parents: Rescheduled for Monday May 23rd.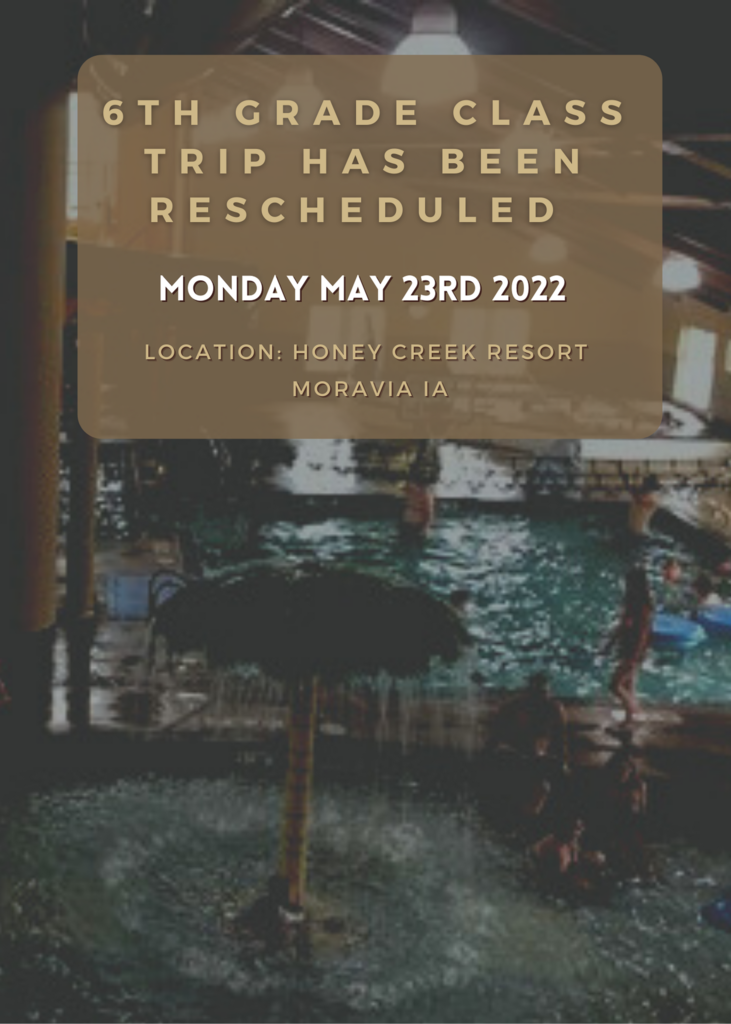 Please join us for our Middle School Showcase of Excellence, Thursday May 19th from 5:00 -7:00 PM. Students will showcase their work & hallways will be decorated. Food will be provided. Parents and family members are welcome!!
Students can stay active this summer by attending Summer Volleyball Camp! Return registration/waiver form and registration fee by May 27, 2022. See forms for further details. There are separate registration forms for each age group: 9-12 grades:
https://5il.co/1agsz
7/8 grades:
https://5il.co/1agt0
5/6 grades:
https://5il.co/1agt1
Hard copies will be available at the middle school.

8th Grade Parents/Guardians! Our 8th Grade Students will depart from DCMS for a class trip to the Iowa Cubs Game at Principal Park in Des Moines. DCMS will purchase the tickets to the game. We will return to the school by 5:15. Activity buses will be available for those that need them- you must sign up. Students can bring money for snacks/souvenirs if they wish. Your student will need to bring a sack lunch. You have the option of having the school fix you a sack lunch. Wear/bring sunscreen & dress appropriately.

Attention Parents/Guardians! 7th Grade Students will depart from DCMS at 9 am and take a class trip to, Honey Creek Resort's, indoor water park, Buccaneer Bay! Sack lunches are needed but can be ordered from the school if requested prior to departure. Please have your student bring a towel and swim wear. The bus departs from Honey Creek Resort at 2 pm to return to DCMS.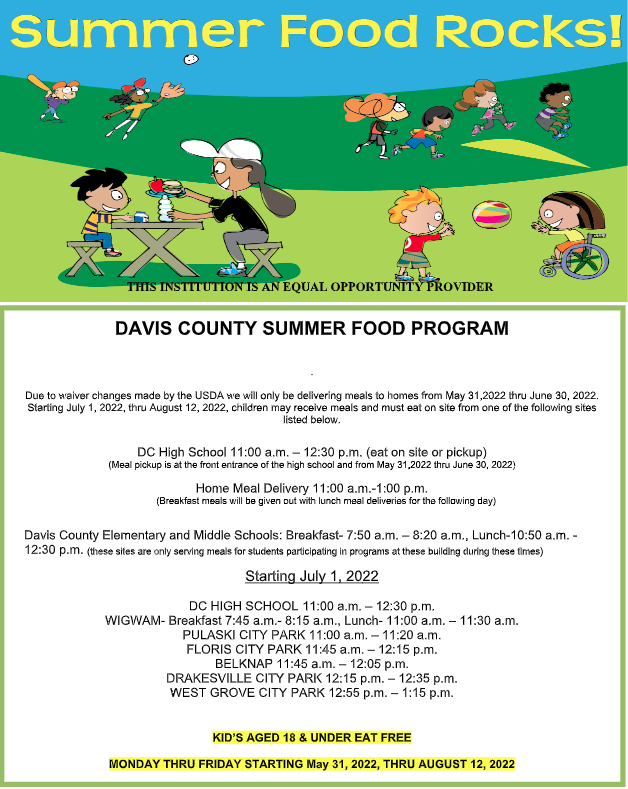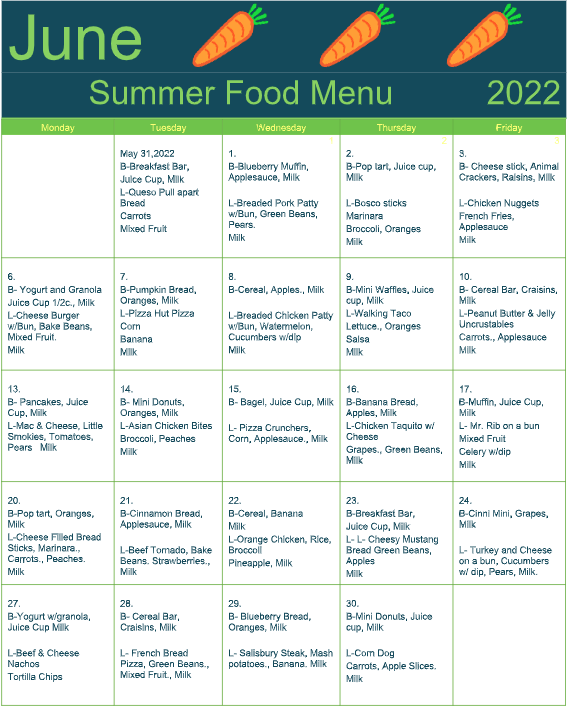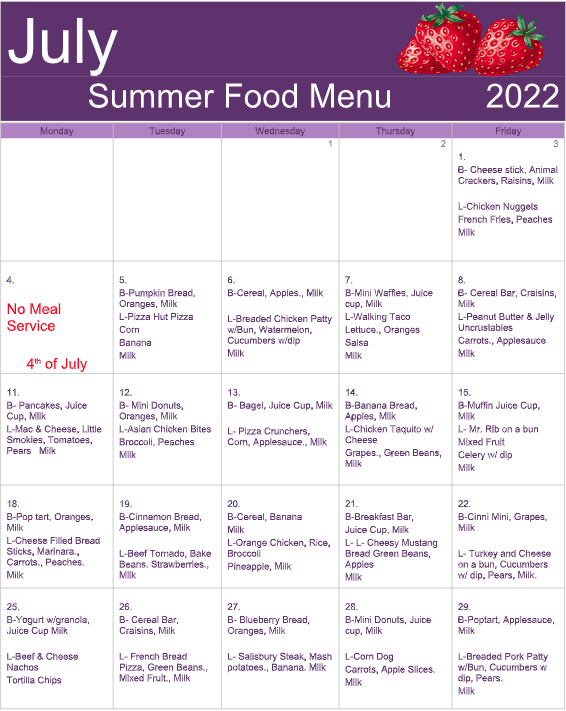 6th Grade Students will depart from DCMS at 9 am and take a class trip to, Honey Creek Resort's, indoor water park, Buccaneer Bay! Sack lunches are needed but can be ordered from the school if requested prior to May 17th. Please have your student bring a towel and swim wear. The bus departs from Honey Creek Resort at 2 pm to return to DCMS.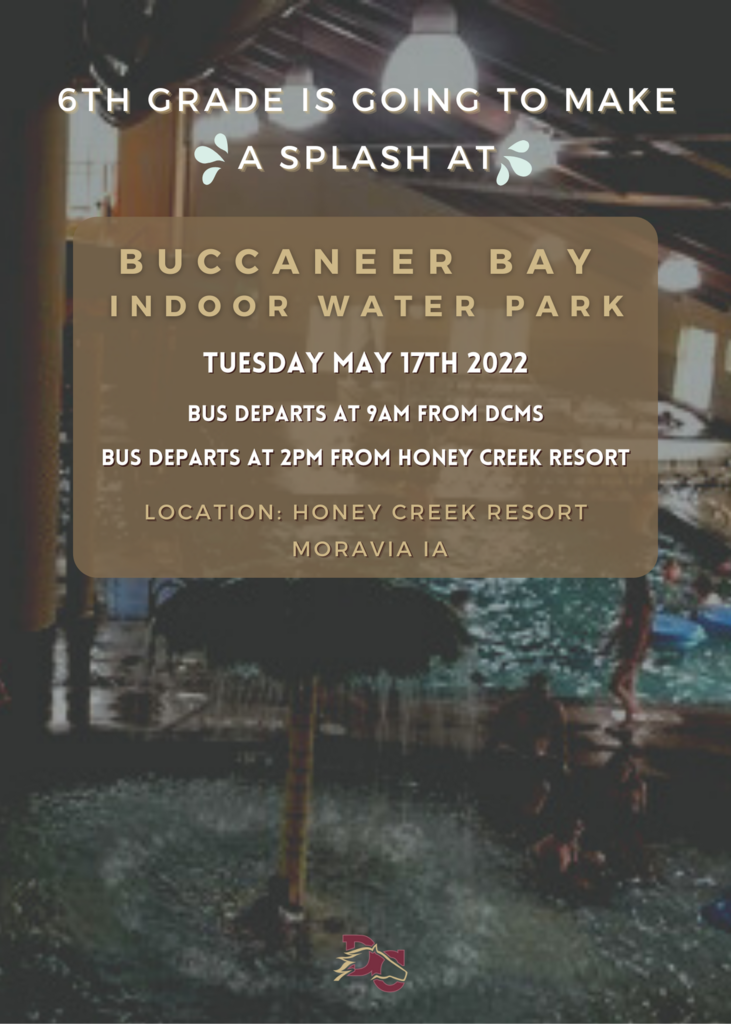 Attention Parents/Guardians, 5th Graders at DCMS have a class field trip coming up this Friday! Sack lunches are needed but can be ordered from the school if requested prior to our departure. Please remind your student(s) that they will need walking shoes and to dress appropriately. No money is needed. Snacks are allowed. We can't wait to explore Beautiful Nauvoo!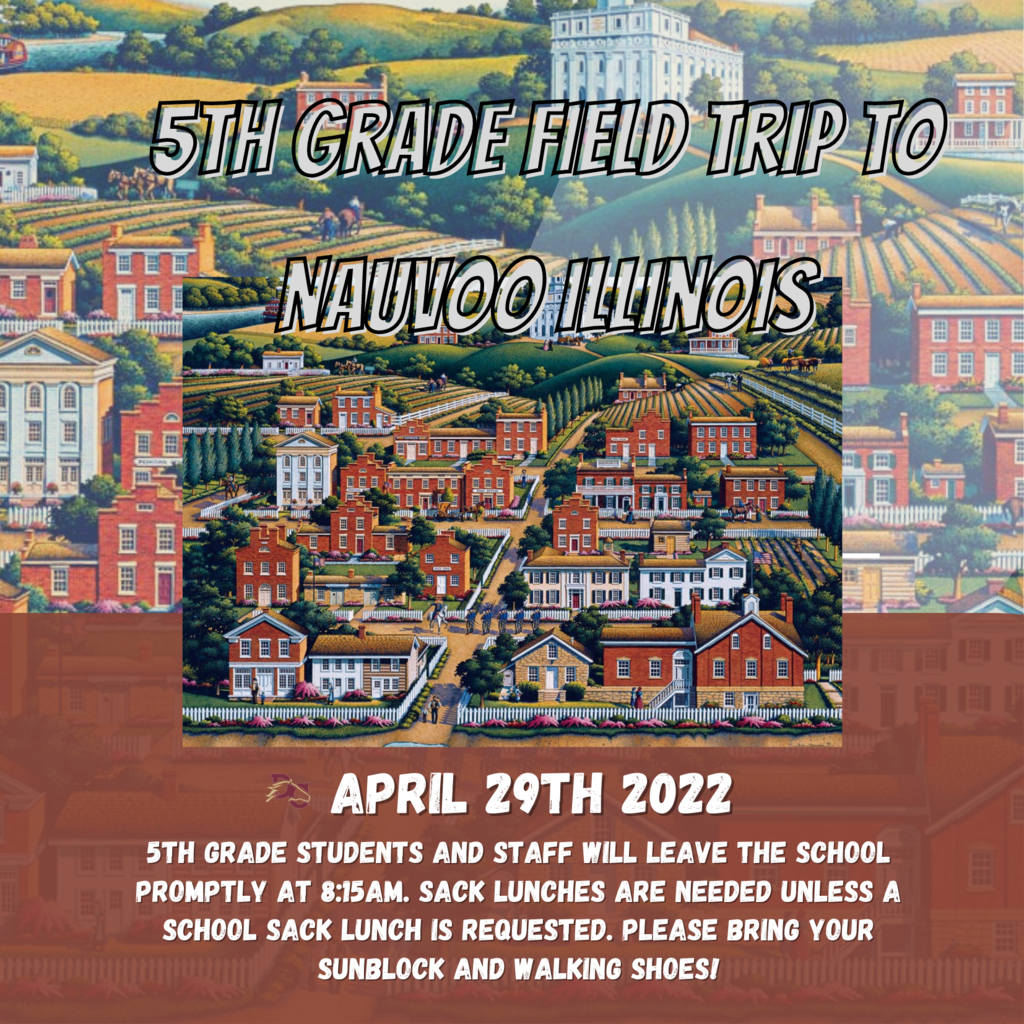 Check out our DCMS Newsletter:
https://www.smore.com/xrf78
Learn about upcoming changes, and what to expect these last two months of school, and into the Summer of 2022!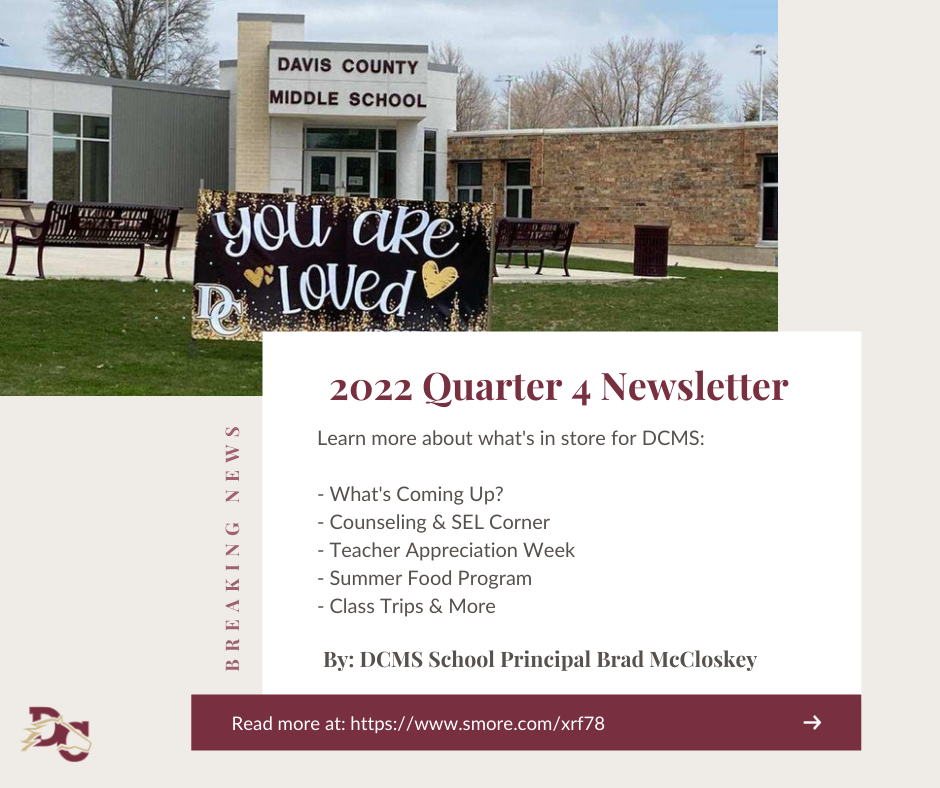 Please click on the following link reguarding The Conditions for Learning Student survey, in which 5th thru 8th graders will participate from April 26th thru April 29th 2022.
https://5il.co/18kfv

5th & 6th Grade Activity Night!!! Thursday, April 7th after school from 3:30-5:00pm Cost $2.00 There will be snacks and drinks. Sign up sheet will be posted in the Cafeteria. on Wednesday. Activities Kickball, Dodgeball, Coke and Canvas, Escape Room, and Legos. Activity Buses will be available!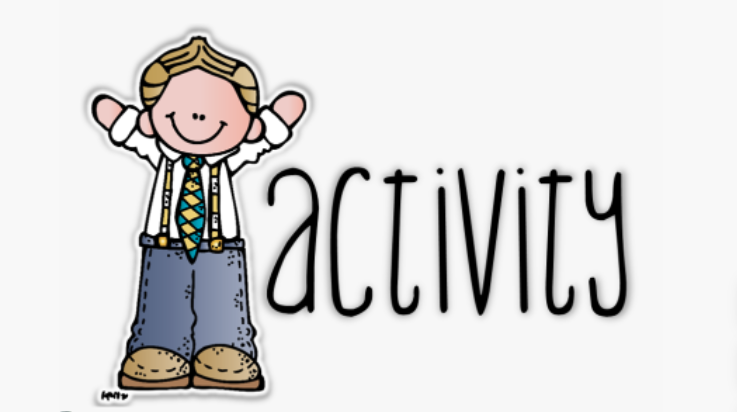 Due to road conditions, Davis County Schools will be running on a two hour delay schedule on Friday, March 11.
Yesterday, Mr. Koby Albrecht (2nd Grade) and Ms. Kelsi Sankot (Business) were on location, recruiting at the ISU Teacher Education Career Fair! Many DC teachers have graduated from this program, including Mr. Albrecht. We're excited for the opportunities ahead, as we recruit high-quality teachers for our students. #dcmustangs #thebestthatwecanbe