6/21 Score Report: Mustang softball beats Albia 4-1. Awesome win girls!!
6/21 SCHEDULE UPDATE: The varsity softball game will be played first today starting at 4:30. JV and Freshman games to follow depending on the weather. Please help spread the word. The baseball varsity double header is on as originally scheduled.
Baseball Score: DC 1 Centerville 3 Stay positive Mustangs. Both teams will be back in action vs Albia on Tuesday.
6/20 Score Report: Mustang softball beats Centerville 4-1. Good win girls!

Hey everyone! Iowa Track and Field/Cross Country is hosting camps for all event groups this summer! Kids will get to train and learn from the best coaches in the B1G Conference. Below I included the link to sign up. And hey…. there are going to be some pretty cool twins helping run it as well!😎 Make sure to sign your kiddos up!🖤💛
http://bit.ly/3mLBFi6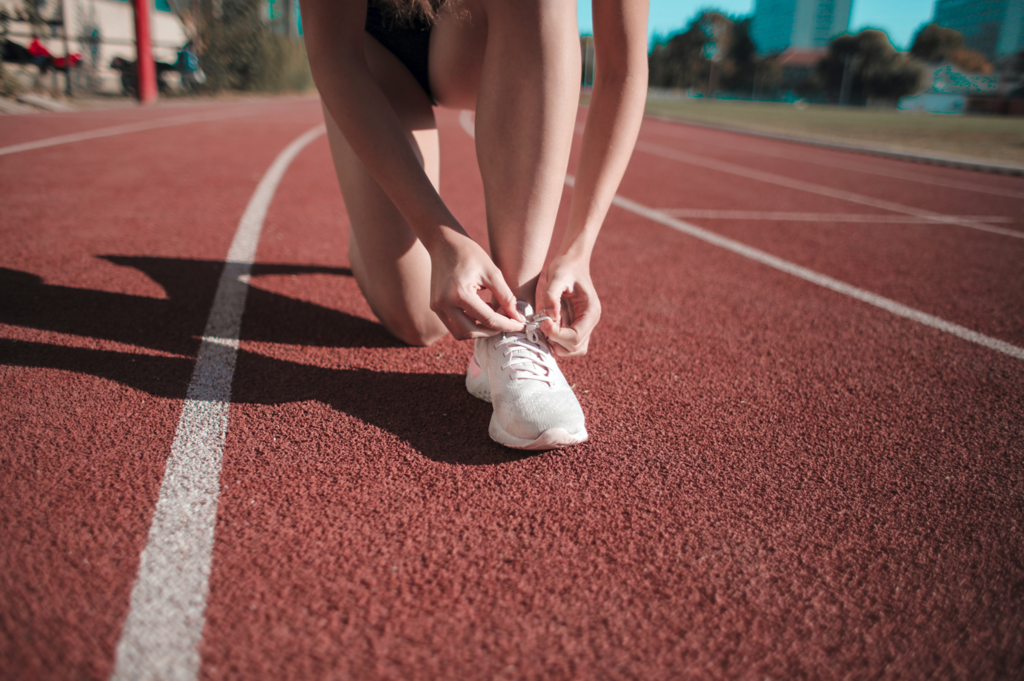 Schedule Update: The JV/Varsity softball game vs North Mahaska scheduled for Thursday, June 16th has been cancelled.
6/15 Score Report: Mustang Softball. DC 11 Moravia 1
6/15 Schedule Update: Mustang Softball vs Moravia. The varsity teams will play first starting at 5:30 to try and beat the potential storms. JV will follow the varsity game.
Mustang Baseball beats Central Lee 8-5. Good win boys!
BEWARE: It has been brought to our attention that there is a scam going on out there for live streaming events. DO NOT subscribe or pay money to any live streaming service you might possibly see on Facebook. All Mustang games are free through Ottumwa Radio Sports.
6/13 Schedule Update: The baseball team plays at Moravia tonight. The Varsity game will be played first starting at 5:30. The JV game will follow. Please help spread the word.

Dear DCMS Parents & Guardians, First of all, we made it to Summer Break! It's that time of year when the temperatures get warmer, homework disappears, and kids get ready to enjoy a break! Summer is also a perfect time to help your student reflect on their school year and engage in camps and other opportunities to continue to develop their leadership and citizenship skills as they grow and mature. This summer, DCMS will again be hosting FREE Leadership & Learning Summer Camps designed to help MIDDLE SCHOOL students develop leadership/team-building skills and have several project-based learning experiences. Teamwork teaches essential communication and social skills, such as active listening and effective speaking. When working as a team, students learn how to listen to their leaders in order to perform their individual roles. Students also learn how to listen to one another in order to function as a cohesive unit. Teaching these necessary skills will help us set our kids up for a positive future. Here are a few highlights of what your child will be able to participate in during camp: Our very own "Amazing Race" "Orienteering" Capture the Flag Mini goalball battleship Scooter basketball And More! Camp dates are set for July 7-8 & Aug 4-5 from 8-11:30AM. Camps will take place primarily on school grounds. Lunch will be provided by the school or students can bring their own lunch. We really hope to see your child there! If you would like to sign your middle school child up for one of these summer leadership camps, please fill out this following Google Form by Friday June 24 -
https://forms.gle/qEyFCdCijvR6Vzti7
Have a great summer! #DCPRIDE

Davis County Middle School Supply list for 2022-2023 school year!!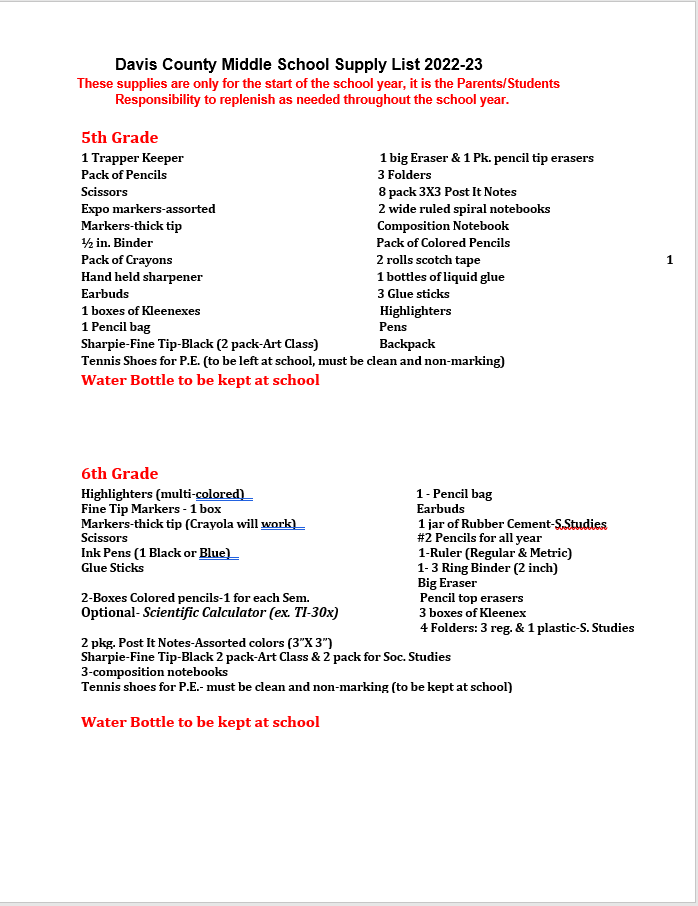 Mustang Baseball beats EBF 5-2! Good job boys!
The boys baseball game versus EBF will now start at 6:30 instead of 5:30. Varsity doubleheader.
Tonight's softball game vs EBF will be a varsity only game beginning at 7:00. We will keep you updated throughout the afternoon about the baseball games.
ATTENTION: 9th grade baseball vs EBF and Middle School softball vs Van Buren has been cancelled for this morning due to the rain.
6/9 Score Report: Mustang Softball beats Knoxville 10-7 in a thriller! Mustang Baseball leads Knoxville 7-5 in the bottom of the 5th when the game was suspended due to the rain. A decision will be made if it's a complete game or if it will have to be continued. Go Mustangs!
Big game out at Mustang Sports Complex as Mustang baseball and softball host Knoxville. Come on out or tune into Ottumwa Radio Sports Facebook Go Mustangs!
6/8 Score Report: Mustang Softball takes the lead in the SCC and beats previous unbeaten Chariton 2-0! Mustang Baseball beats Chariton 8-3 to remain unbeaten in the SCC. Great night Mustangs!